THE RAIL JOURNEYS stemmed out of the fact that, promise and delivery difficultly match in travel arrangements, therefore reliability, expertise and enthusiasm are our watchwords and value for time and money form the very roots of us. We understand that Life is Short and the World is Wide! Travel at times leaves you speechless and turns you into a storyteller. That is moot point that we built The Rail Journeys for!
As an integral part of EbixCASH, The Rail Journeys in managed by a team of Experts who bring a combined experience of half a century between the founding members. We are second to none in this segment of travel. We do what we know best and more so we do it because we just love it! We understand the DNA of Luxury Train travel and Holidays. We do the wholesale and retail of Luxury Trains of India.
The Rail Journeys has earned the trust over last two decades and we know that "Trust is Hard as Hell to earn and easy as a pie to break" we are and will remain in business because we have been trusted, awarded, followed and our experiences, service and delivery builds trust and will certainly help us to earn yours too!

Our Goal for you is not the " Perfect Smile"
it is the smile that is perfect for you!
Words are nice but actions are exquisite and so damn necessary, so we believe in delivery, credibility and commitment.
The first thing that touches the ground is the foot, and if it isn't working properly or positioned properly then nothing else in the body is going to work correctly, we ensure that when you deal with us we place that foot right and firm so that the only thing you do is ENJOY !
There comes a time when you have to choose between turning the page and closing the book, we ensure that you choose to turn the page and not close the book once you start dealing with us.
We work on the principle that if you get a feeling or hesitate between us and somebody else, we will advise you to not choose us, as at the first place such hesitation should not be present, if it exists that we are not worth your time.
Our given are
Price • Quality • Delivery • Reliability • Efficiency
Photo by Sayan Nath

A satisfied customer is the best business strategy of all. We're all working together; that's the secret.

There are no secrets to success. It is the result of preparation, hard work, and learning from failure.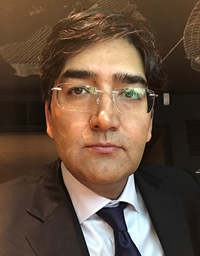 ARUN KUNDU
Arun is an ardent travel professional, having work experience of close to two decades, he is an University within himself about train travels in India, especially the Luxury Trains, besides being one of the Founders of the Rail Journeys he also has immense interests and knowledge about Cultural, Spiritual, and adventure circuits of India. About him we can say " A new broom is good for the house but the old one is best for the corners" He forms and represents a very integral part of The Rail Journeys. He believes that You will visit India and leave India but the India will never leave you…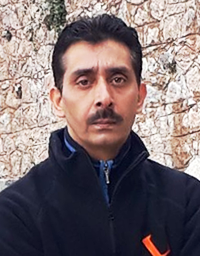 SANJEEV KAUL
Sanjeev is an encyclopedia on Luxury Rail Travel in India, for him a satisfied customer is the best business strategy of all, he works on this secret and ensures that there is no gap between our promises and deliverables.
Sanjeev has more than 02 decades of experience in luxury Trains, we take the liberty to use this expression that he has seen and been part of Luxury Train right from the cradle years.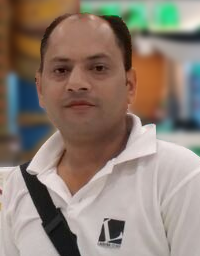 MAHFOOZ ALI KHAN
Mahfooz is the core to Rail Journeys as he handles all the operational part of the Journeys ! He is a polished travel professional and understands the Chalk & Cheese of Rail Travel and always available to assist, with more than a decade of experience by his side, he knows how to design the perfect Journeys!